Café and Bar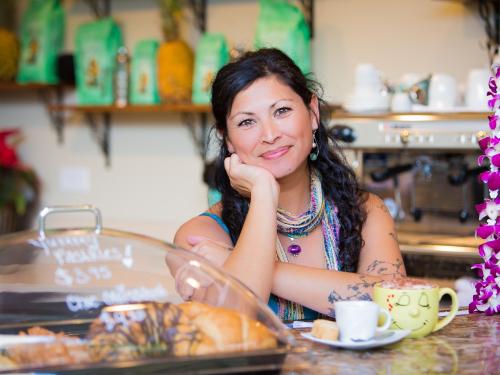 The Equus is proud to introduce our new cafe and bar. Introducing Da HI Brew Café and Paniolo Bar located in the lobby! Café by day, smooth saloon at night, join us at Da HI Brew and Paniolo Bar for the best libations and unique creations.
Da Hi Brew
Open from 6:30 am to 2:00 pm
Enjoy Hand-crafted Artesian Coffee and Tea made with Love and Aloha at Da Hi Brew, located in the heart of Waiki's Upper West Side at the lobby of the Equus Hotel.
The Paniolo Bar
Open from 2:00 p.m. to 10:00pm
The Paniolo is a gathering place for hotel guests as well as for other Waikiki visitors, locals, and visitor industry employees who are looking for creative drinks and a relaxed gathering place. The lounge's design is by Becca Dailey, who has won awards for her work in the hotel. In addition to bar stools sporting saddles, there will be poolside and cabana seating for approximately 30 guests. Kelly Jeffers, well-known for his creative libations, serves as Beverage Consultant. With his expertise, the creative concoctions utilize use many local products from Hawaiian distilleries and breweries. The beverage menu offers creative cocktails featuring an equestrian theme, such as the Broken Saddle and Paniolo Punch.