Welcome to Equus Hotel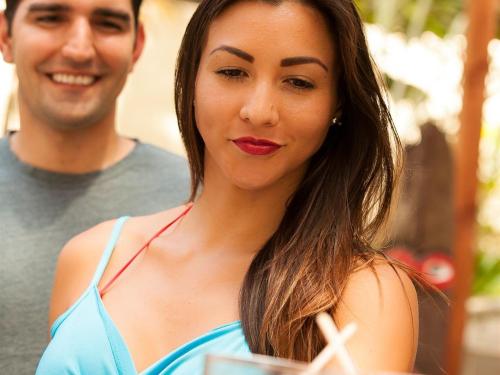 The Equus is a charming boutique Honolulu hotel located on Waikiki's "Upper West Side" where you will find an abundance of restaurants, easy access to one of the world's largest shopping malls, a quick stroll to the beach and gorgeous sunset views.
This Honolulu Hotel is Waikiki's only "North Shore connection," as the ownership company also manages a magnificent 100-acre stretch of completely unspoiled beachfront property along O'ahu's North Shore. This is the home of the Hawai'i Polo Club where polo matches, polo lessons and spectacular trail rides become available to hotel guests. We encourage you to make the beautiful drive to the hotel's sister property on the North Shore for a day of riding, picnicking, swimming or beachcombing.
The hotel's ownership by a family that is rooted in the elegant and exciting sport of polo makes it a one-of-a kind hotel where every guest checking in during polo season receives two complimentary admission tickets to the polo matches where "the sport of kings" will offer an unforgettable experience.
The hotel guest rooms are warm and contemporary, keeping true to the hotel's equestrian theme with Ralph Lauren-inspired touches throughout. An intimate lobby and lanai offer a dipping pool, picnic tables and a weekly wine reception.
All guest rooms are appointed with cozy pillow-top beds, flat screen TVs, mini fridges and complimentary high-speed Internet access. Portable printers can be delivered for those on business.
Best of all, the friendly staff offers the kind of personal assistance delivered with Aloha that only a small, family-run hotel can offer.